Product Detail
Product Tags
Secondary potential voltage transformer winding machine
VOL-480 Potential transformer winding machine for winding secondary coil:
Features:
The main control system of winding machine adopts the international most advanced PLC from Japan Mitsubishi, all data are set by the touch panel, and it can automatically compute the wire length. The core fixed part of this machine is made up of transverse movable ball rail and longitudinal adjustable working bench. When winding, user can adjust the working bench position according to the iron core thickness, length and width, to keep the proper position among the iron core, winding ring and shuttle, thus, the winding ring and iron core produces the relative motion when winding, so as to realize the winding of secondary Coil.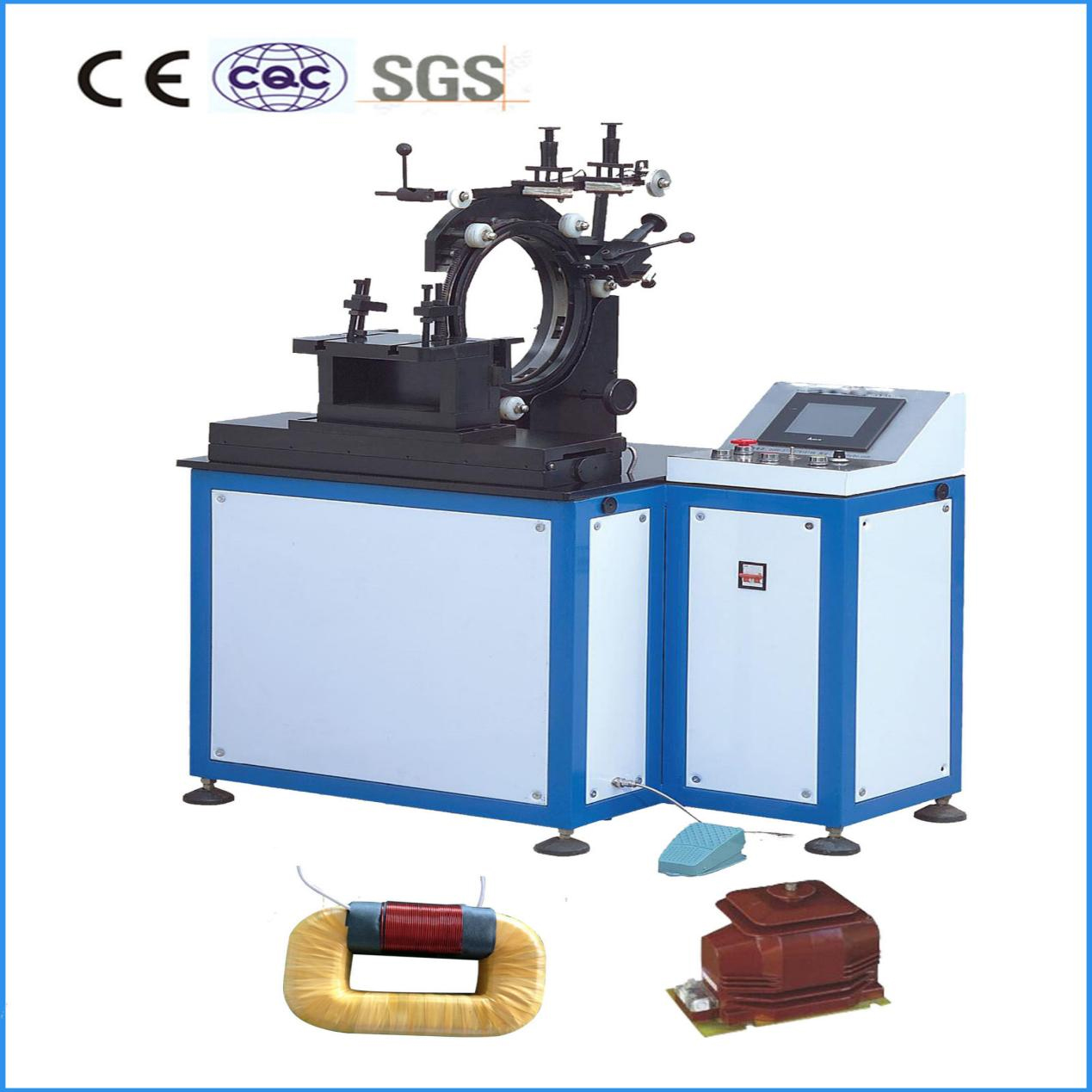 VOL-480 Potential transformer winding machine for winding secondary coil: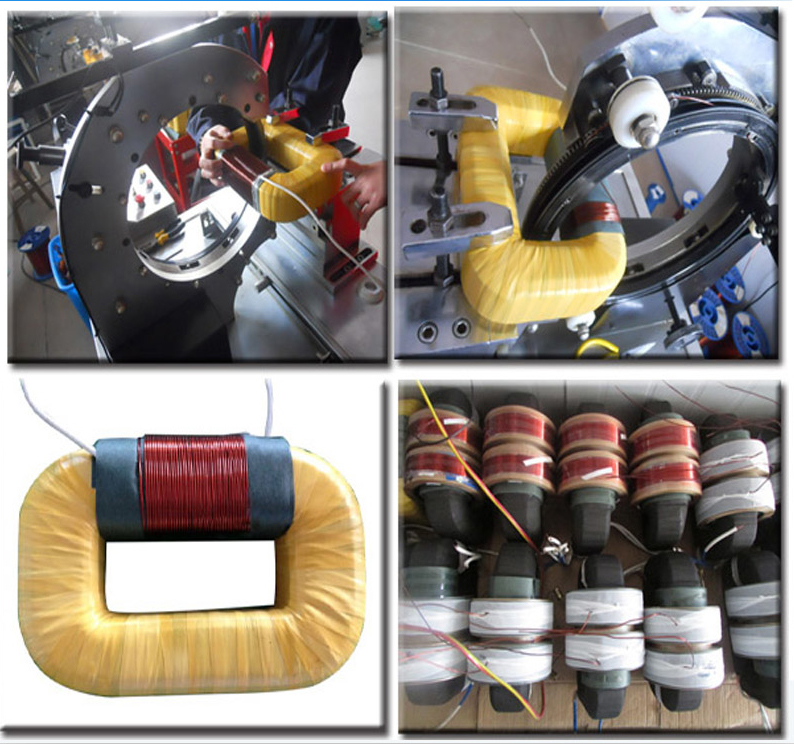 VOL-480 Secondary Potential transformer winding machine winding process: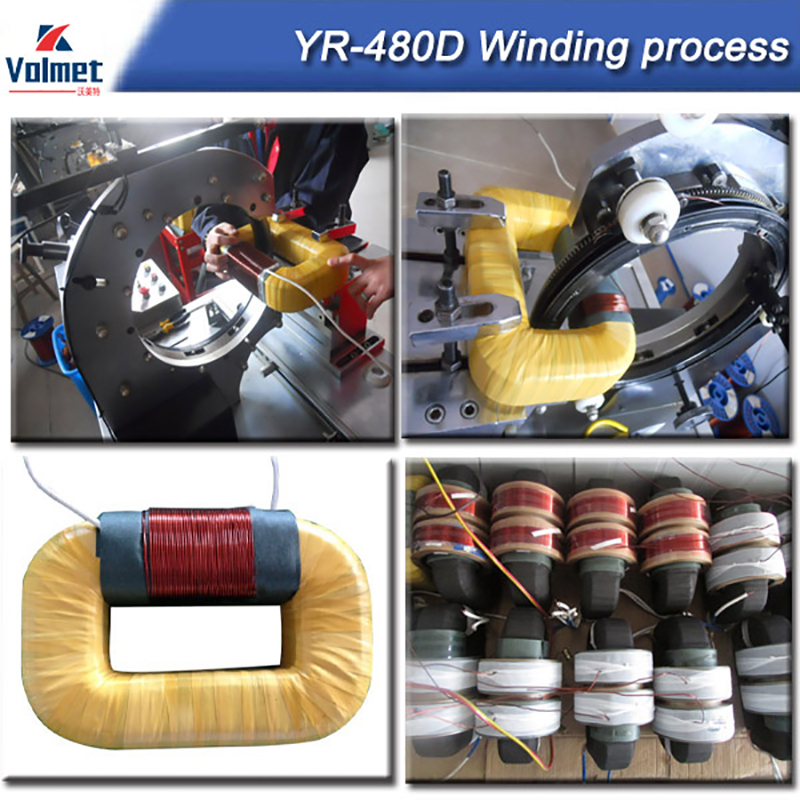 ---
Previous:
CT toroidal winding machine
---
Write your message here and send it to us
Related products
PT primary winding machine Used for winding coil for potential transformer. Features: Winding machine for voltage transformer is a high-precision device according to the technology requirements of domestic voltage transformer industry. It has the following features: On R-shaped enclosed iron core of voltage transformer that has been treated, clamp the winding framework with the special supporting ring,directly wrap the secondary coil around the framework. Because th...

Features: Toroidal winding machine for current transformer is the new generation of winding equipment according to the power industry requirement and present manual winding technology of current transformer. Most advanced PLC system, it sets the procedures through the display screen, so as to extremely strong the reliable operation of the whole machine. Electric parts, designed in modularization, which can reduce the maintenance cost. Main driving operation, uses t...

Application: Taping machines used for wrap polyester film on toroidal coil,oval coil and rectangular coil.it will palce insulating tapes on cores and windings in closely controlled fashion.they are fast and will work with polyester,polyimide and aramide tapes as well as copper shielding tapes in widths from 6 to 16mm or as specified.Tape is loaded onto the magazine and cut automatically and the winding speed increasaed in order to finish the job in Min time,the maga...